The evolution of the Chinese consumer
Andy Gardner 
Portfolio Manager/Analyst, Fundamental Equities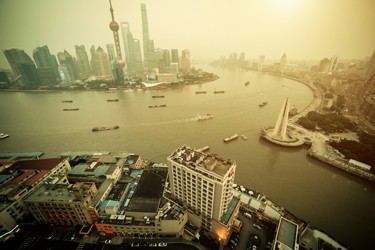 Chinese consumer behaviour is changing to align with the sophistication of this group – brand identity, quality and value for money are now considerations for buyers who were previously vulnerable to mass marketing at a premium price. In this article we look at the evolution of the Chinese consumer and some of the trends that are affecting change within this group. 
Recent confusion among Western investors has stemmed from what appears to be mixed messages from Western companies. Companies including Proctor & Gamble, Yum, Nestle and Volkswagon all missed analyst expectations due to weaker than expected sales in China last year. However, Nike, Adidas, Starbucks and Mercedes all beat expectations with strong growth. So what is the reason behind this disparity in sales results? 
A shifting market
In our view, China is evolving to become a developed market, or at the very least a mature emerging market. Good, differentiated brands perform well and those that aren't, perform badly – just like other developed markets around the globe. The difference is that due to its market size, analysts have applied high growth multiples to earnings coming from China. This means that if your brand starts to perform poorly in China, you can expect this to be reflected in stock performance. 
The sophistication of the Chinese consumer
Chinese consumers have become increasingly adept at assessing brand identity, quality and value for money when making a decision to purchase goods. The previous notion of companies being able to sell large volumes at a premium price in the Chinese market is no longer relevant. 
While this may prove a challenge to companies that relied on this former consumer behaviour, there is opportunity for companies to benefit from this behavioural shift depending on how successfully they can tap into the current trends in this market, some of which are listed below: 
Changing consumer needs and preferences 
The proliferation of smart phones across China is prompting Chinese consumers to become increasingly sophisticated and demand a better quality of life. Consumers, armed with the information highway at their fingertips, are aspiring to buy better and higher quality products. 
Increasing prioritisation placed on health and wellness 
As Chinese consumers become more affluent and sophisticated, they are also aspiring to become healthier. Categories are that better positioned to cater to the health and wellness trend continue to exhibit strong growth – in the first half of 2015 category growth was up 13% for diapers, 12% for yogurt and 9% for bottled water. While categories plagued by the perception of being 'unhealthy', 'cheap' and 'low quality' struggled; growth was down by 7% for ready to drink (sugary) tea, 3% for instant noodles, and 2% for carbonated drinks. 
New media influences and the impact of e-commerce
Social media resonates strongly with Chinese consumers and has changed the way they gather information, make purchasing decisions and relate to brands. Companies that don't leverage the social media platform to cultivate their brand, showcase new products and engage consumers will be left behind. The e-commerce channel will be one of the fastest growing channels going forward and companies need to identify and develop the right e-commerce strategy to achieve profitable growth in this channel. 
Changes in the retail landscape and logistics development 
Companies would do well to recognise the categories within China that represent contrasting consumer behaviour, rather than grouping all Chinese consumers collectively. For example, within China e-commerce is a transaction platform that is used almost exclusively within Tier 1 cities (Tier 1 cities represent China's most developed markets in terms of consumer behaviour). Many lower tier cities do not have the required delivery infrastructure in place to support e-commerce purchases. Therefore, domestic brands will continue to have the upper edge in Tier 3-5 cities, which represent two-thirds of all consumption. 

Sales growth in lower tier cities has been outpacing growth in higher tier cities by three times the amount. Given the prevalence of smaller formats/traditional trade in the lower tier cities, there has also been a shift in sales channels back towards these traditional formats. As previously mentioned, it will take time for the last mile delivery infrastructure to be placed within these lower tier cities to unlock the e-commerce potential. As such, those companies already embedded in these locations will continue to have the upper hand (at least for the next five years) as local players are generally better equipped than multinational corporations in managing the complex and fragmented distribution networks required to serve the smaller formats in lower tier cities. 
Adapting for continued success
The increasing sophistication of Chinese consumers is contributing to the rising rate of passport ownership in China and the newfound propensity for this group to travel, as consumers have now realised merchandise prices in China are on average 20-30% more expensive than in Hong Kong, Japan and Korea. 
Companies and investors alike will be required to recognise this shift in behaviour and change tactics to align with consumer preferences if they wish to gain or retain momentum in this market. 
--------------------------------------------------
Important note: While every care has been taken in the preparation of this article, AMP Capital Investors Limited (ABN 59 001 777 591, AFSL 232497) and AMP Capital Funds Management Limited (ABN 15 159 557 721, AFSL 426455) makes no representations or warranties as to the accuracy or completeness of any statement in it including, without limitation, any forecasts. Past performance is not a reliable indicator of future performance. This article has been prepared for the purpose of providing general information, without taking account of any particular investor's objectives, financial situation or needs. An investor should, before making any investment decisions, consider the appropriateness of the information in this article, and seek professional advice, having regard to the investor's objectives, financial situation and needs. This article is solely for the use of the party to whom it is provided.